As you're searching for a land surveyor in Alabama, click on the links below to be taken to a particular city. If you don't see your city completed yet, please call us at (205) 736-7771 to find a local surveyor.

Click on the county on the following map to be taken to the website for a local land surveyor.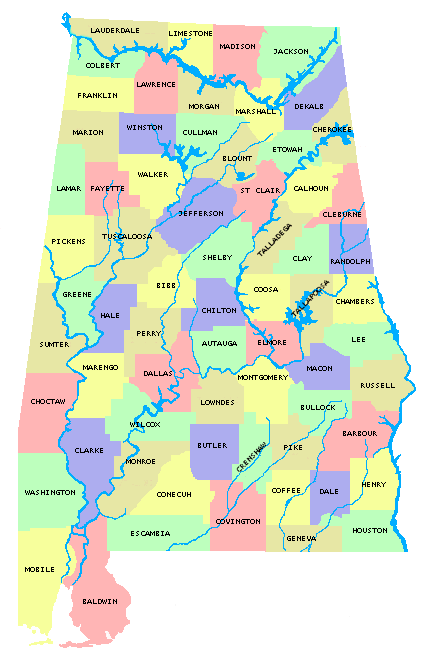 Clicking within a county will take you to the surveyor's site who serves that county.
If you have trouble finding a local land surveyor in your area, please contact J. Keith Maxwell at (205) 736-7771 for assistance.